CARBONIC MACERATION - 90 HOUR
This is a 90-hour extended carbonic maceration natural processed coffee. It is from the Cauvery variety grown at 4450 feet from the block called Giri Patte. The coffee cherries were put in stainless-steel fermenters after floater removal. The tanks were then purged with carbon dioxide gas, and the coffee was fermented for 90 hours. After removing the coffee, the coffee cherries were moved to raised beds outdoors for slow drying. The cherries dried slowly with constant stirring over the next 29 days. 
RATNAGIRI ESTATE
The Patre family founded Ratnagiri Estate in 1927, and Ashok Patre assumed ownership in 1989. Since then, Ashok has revolutionized coffee production on his farm and in India. Ashok is focused on eco-friendly farming – "I have seen a lot of farms all over the world [who] by indiscriminate use of pesticides and herbicides…ruin their farms." Ashok intends to showcase India in a new form, and Ratnagiri Estate coffees do.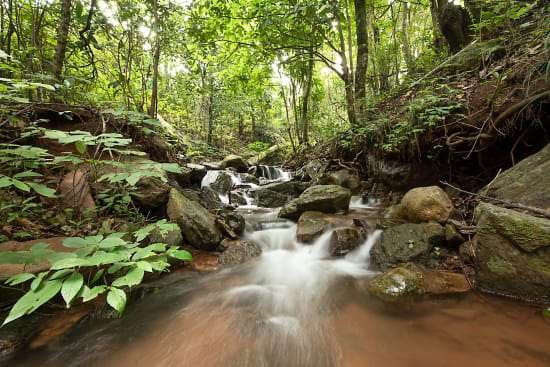 CRANBERRY | MELLOW-VANILLA | GRAHAM
ORIGIN: INDIA
REGION: KARNATAKA
VARIETAL: CAUVERY (CATIMOR DWARF)
PROCESS: CARBONIC MACERATION - 90 HOUR NATURAL
ELEVATION: 1,355 (MASL)
FARMER: ASHOK PATRE
Amazing
I had to stop myself from finishing my cup so I could take some tasting notes. My wife was staring at the bottom of her cup wondering where it went. It's that good. The nose has a pleasant, general coffee scent and some peeks of rooibos tea and coconut. The flavor has a healthy dose of rooibos tea, which you can also read as berries and herbs, and savory salted caramel. Some unusual fermented notes like soy sauce. Natural process coffee can be very "love it or hate it" depending on whether people like those fermented flavors. Personally, this is an all-time favorite. I'm ordering another bag now.