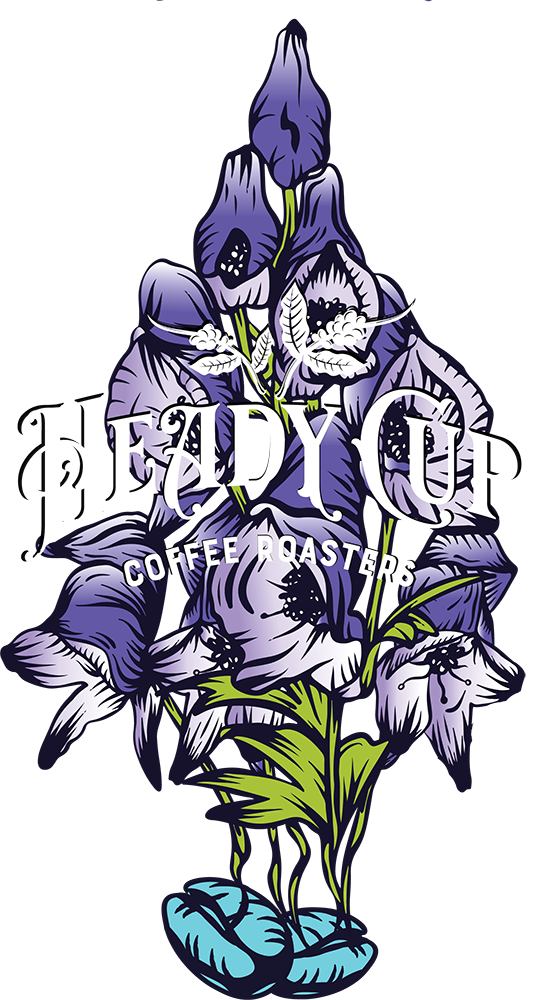 MONKSHOOD COLD BREW INSTRUCTIONS
GRIND SIZE:
COARSELY GROUND - ON A SCALE OF 1-10 (10 BEING MOST COARSE), YOU WANT TO FALL IN THE 8-9 RANGE.
COFFEE TO WATER RATIO:
1:8 RATIO - WE RECOMMEND USING 1 GRAM OF COFFEE PER 8 ML OF WATER.
***EXAMPLE: 3/4 CUP GROUND COFFEE (178 GRAMS) TO 6 CUPS OF WATER (1,440 GRAMS)
BREW LENGTH:
TWENTY-FOUR (24) HOUR BREW LENGTH
METHOD:
1. COARSELY GRIND COFFEE BEANS
2. POUR WATER OVER BEANS AT A 1:8 RATIO
3. PLACE INTO A REFRIGERATOR FOR 24 HOURS
4. FILTER COFFEE GROUNDS FROM THE WATER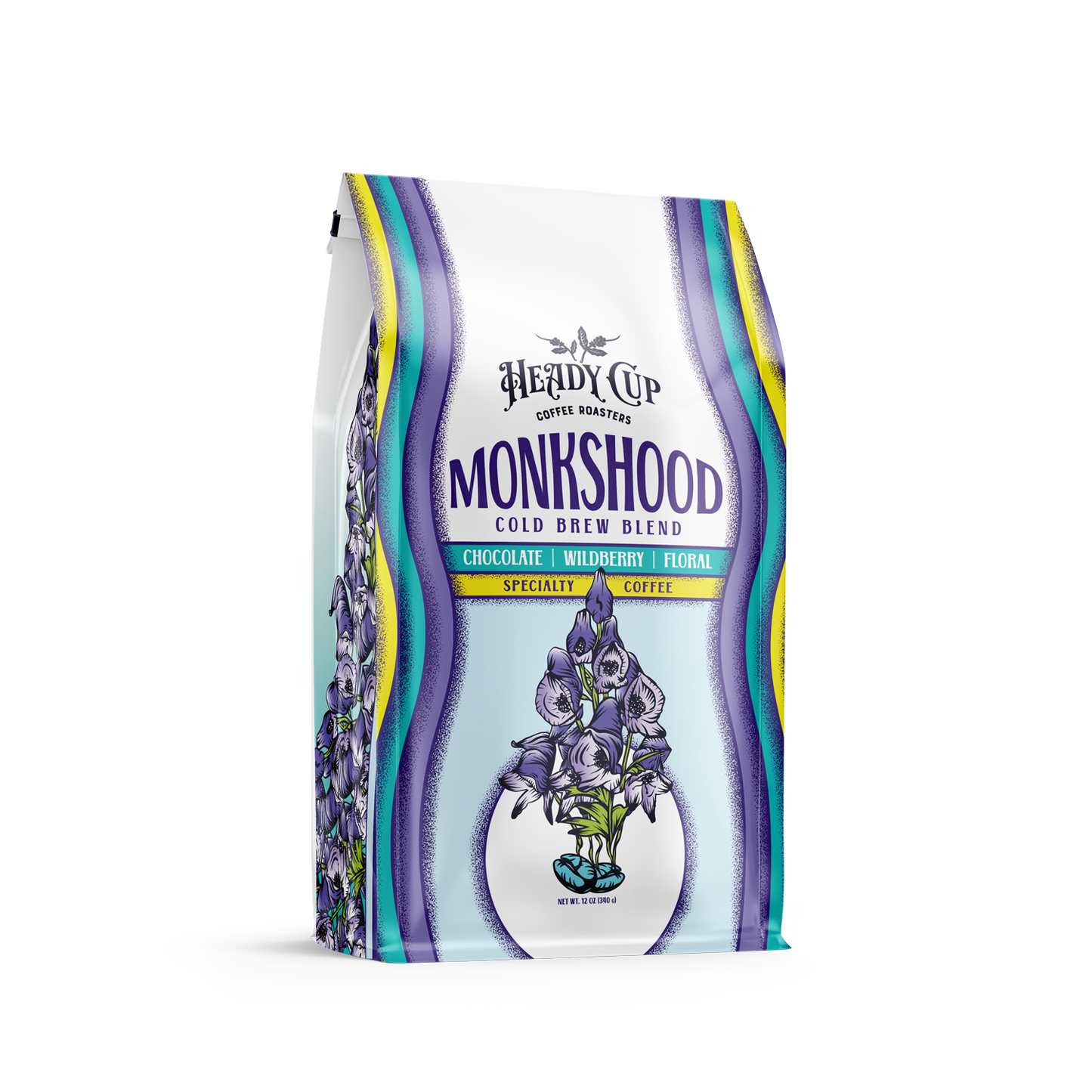 chocolate • wildberry • floral
Awaken your sense with Monkshood, our mesmerizing cold brew blend inspired by the frozen tundra's poisonous flower. Delve into a transcendent experience as velvety chocolate and wild berries intertwine, leaving a lingering floral intrigue. Prepare to be captivated by the enchanting allure of Monkshood, the cold brew blend that defies reality.