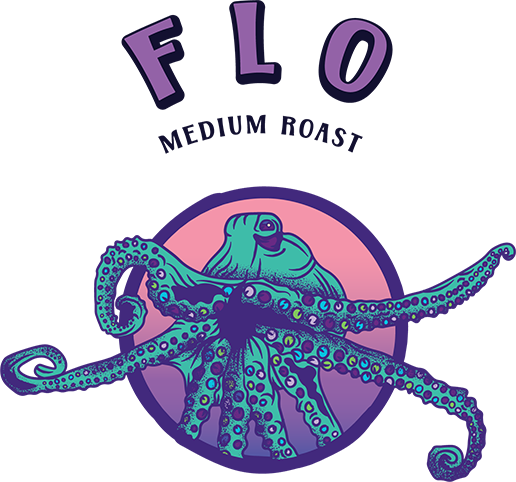 COCOA • ROUND • NUTTY
FLO IS A SOFT-BODIED BALANCED BLEND THAT WAS SPECIFICALLY ROASTED TO BE ENJOYED AT ANY TIME OF DAY. FLO IS AN INCREDIBLY SMOOTH AND CLEAN CUP OF COFFEE WITH HINTS OF CRAMEL AND COCOA. IT IS AN ALL-DAY DRINKER - A CLASSIC DAILY DRIVER.
Bought Gift Box for a Client
Daily driver
Truly a daily driver coffee. Flo is a medium roast with a well-balanced flavor. It "just tastes like coffee". Gentle flavors of caramel and cacao nib. Flo leans just a touch dark to get some smoky notes into the cup. My wife loves barista creations and Flo is one of her favorites for playing around with flavor shots. I tried Flo in a Mokapot and was able to really bring out some woody, smoky, dark roast notes. In my usual Aeropress it's definitely softer. If I was having guests over and I needed a general-purpose coffee to please everyone, Flo would be at the top of my list.
Great local coffee
Delicious toasty medium roast (flo), delivered right to my front door. I'm in love.
The coffee was delicious!
I use my moka pot almost every day, and Flo makes a great cup of my 'poor man's latte', it's delicious, would order it again!
Great coffee and great service!
Best coffee I've had in a long time (purchased Flo) and the service I received was top notch. Will be back again for sure and highly recommended to anyone who likes good coffee.